There's always something happening at Empire Lounge! Check below for our latest specials, happy hour deals and events.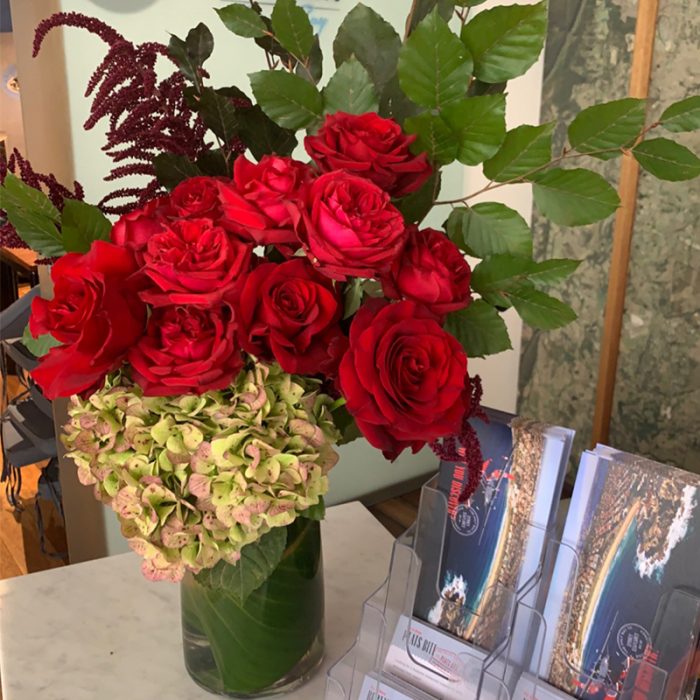 VALENTINES DINNER $99PP
SUNDAY 14 FEBRUARY
Treat your loved one to a romantic candlelit dinner at our one of a kind waterfront venue. Experience the most beautiful sunset in Sydney. Watch the sun go down over the glistening waters of Rose Bay whilst enjoying a $99PP set menu. Bookings available from 5.30pm to 7.30pm every 30 minutes. Table sitting is 2 hours. Set menu only. Normal menu not available for dinner reservations on Valentines Day.
SET MENU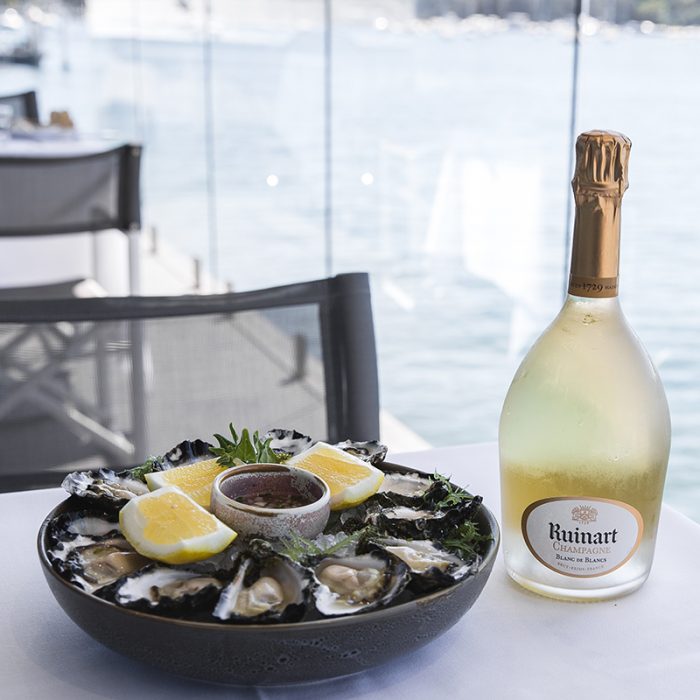 RUINART BLANC DE BLANCS SPECIAL
ALL DAY EVERY DAY
Purchase a bottle of Ruinart Blanc de Blancs at Empire Lounge and a dozen oysters are on us. The perfect match.
MENU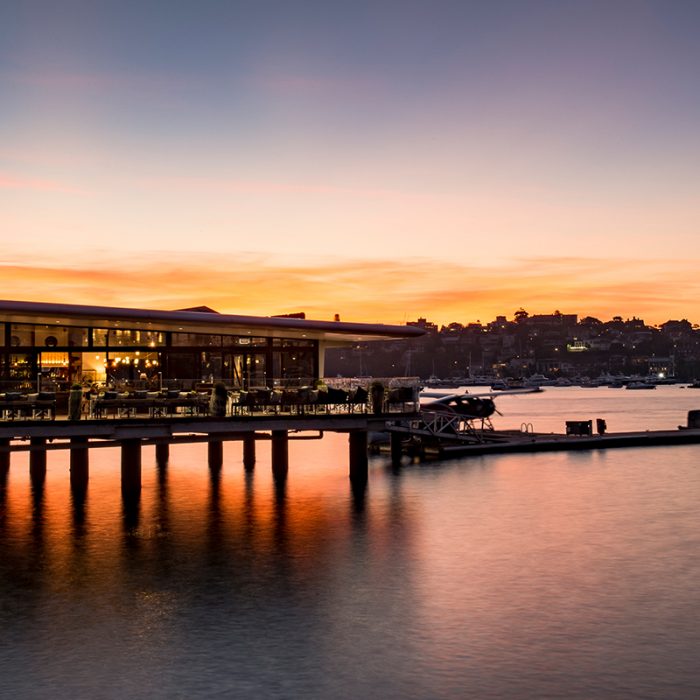 FRIDAY HAPPY HOUR
EVERY FRIDAY FROM 4PM-6PM
Experience the most beautiful sunset in Sydney. Come join us for a happy 2 hours! Watch the sun go down over Sydney Harbour whilst sipping a glass of $10 house wine or a $5 Sydney Brewery Tap beer. We'll see you there!
MENU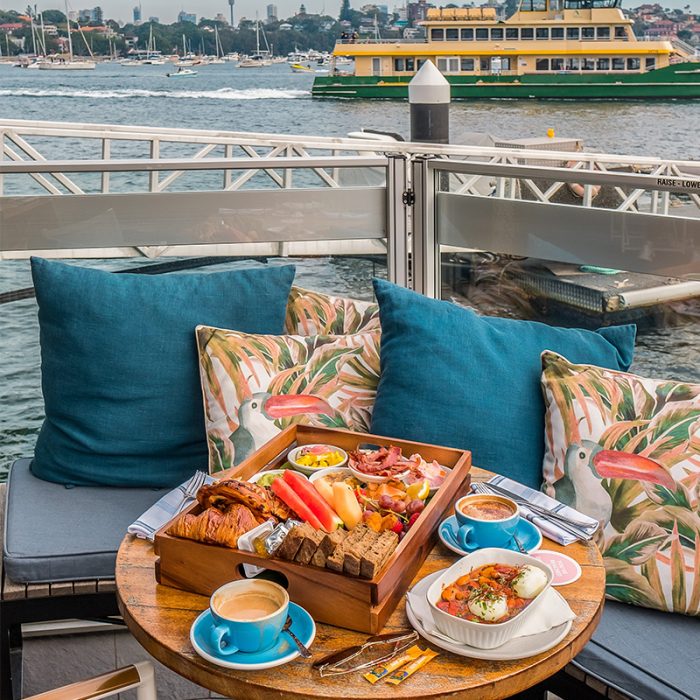 BRUNCH IS BACK
9.30AM OR 10AM – WEEKENDS
Bookings available now on Saturdays and Sundays for a decadent breakfast grazing platter. $35PP or $15 KIDS
Toasted sourdough & spreads, assorted pastries, halloumi chips, baked eggs Shakshuka, fresh honeycomb over soft cheese, crackers, house made pickles, olives, assorted dips and choice of bacon, smoked salmon or sautéed mushrooms.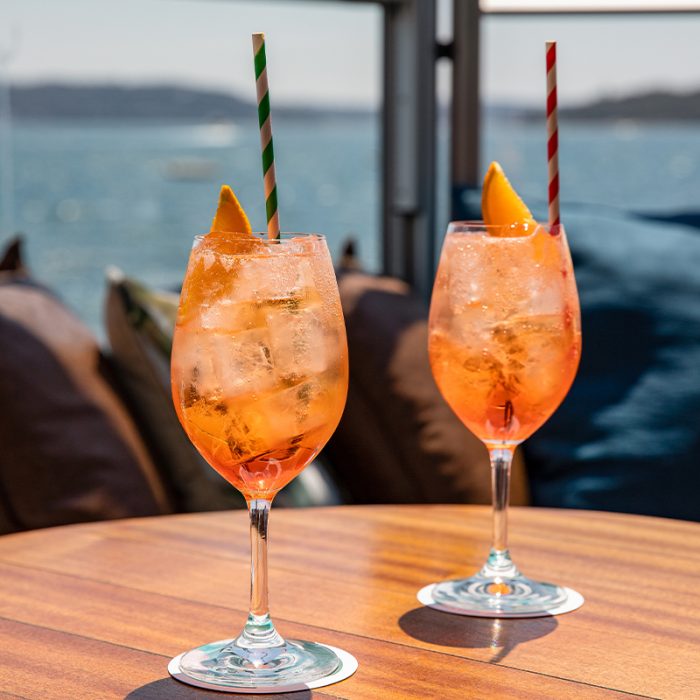 APEROL SPRITZ SUNDAYS
ALL DAY ON SUNDAYS
Summer, summer, summer time! Aperol Spritz Sunday is back. All day Sunday we're offering Aperol Spritz at $15 each. This summer's forecast: 99% chance of Aperol Spritz. We'll see you then!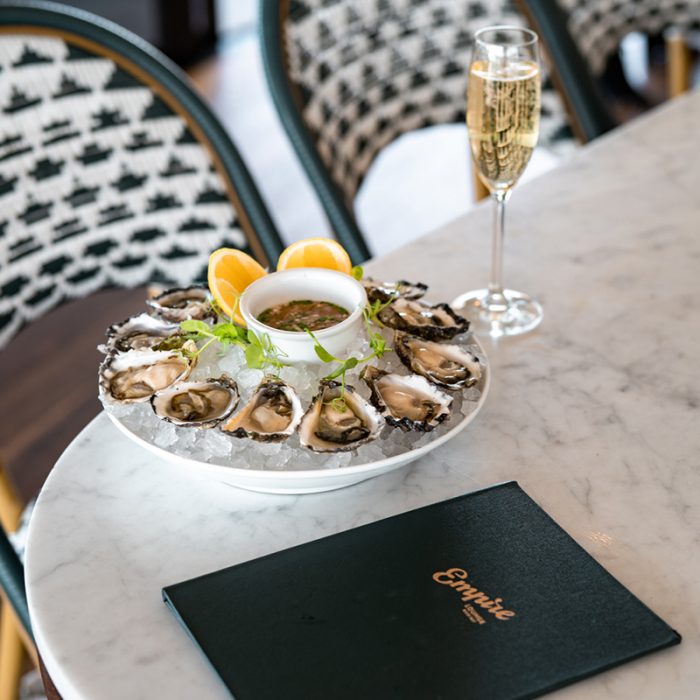 OYSTER SPECIAL
$69 – A DOZEN OYSTERS & A GLASS OF MOET CHAMPAGNE
Available all day every day – take advantage of our Appellation Oyster and glass of Moet Champagne special. By selecting and grading the oysters from the 60+ farms in Australia's Oyster Coast family, we can ensure that only the most beautiful oysters will be awarded Appellation status on that particular day. Get 12 oysters and a glass of Moet Champagne for just $69.